A Message from Eric Dickson, MD
President and CEO, UMass Memorial Health Care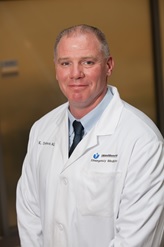 Summer camp, school supplies, safe and constructive ways to spend free time, food on the table, a warm coat to wear. Not unreasonable things for a child to have, but for many families in our communities, these necessities are out of reach. The programs and services supported by United Way of Central Massachusetts give these families the help and hope they need. Our annual United Way Summer Strong and Beyond campaign – now named the Shubi Kaur Fund to Support Summer Strong – is your opportunity to give kids what they need so they can focus on their futures – which is a giant step toward achieving their true potential.
With the campaign now underway, I invite you to make a pledge that can change someone's life. No pledge is too small or too big. There is power in numbers. A one dollar per week payroll deduction pledge from a single caregiver goes a long way. A one dollar per week payroll deduction pledge from every caregiver would be phenomenal!
Your incredible commitment to caring for less fortunate community members never ceases to amaze me. Since the launch of Summer Strong and Beyond, you've sent more than 2,000 children to summer camps, provided free school supplies, helped young women become strong and independent adults, provided children with winter weather gear, filled empty cupboards and more. I couldn't be prouder to be among this generous and caring group.
Thank you for participating and making a difference!